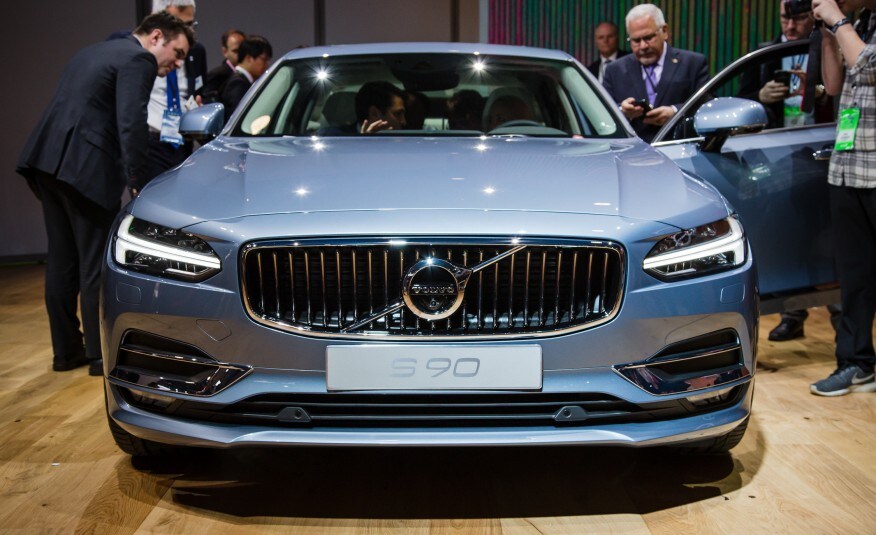 Here in the United States, it wouldn't be an understatement to say that the Volvo S90 changed the way a lot of people viewed the automaker. While the vehicles we sell here at
Tom Wood Volvo
always have been reliable, sensible and practical, designers typically have not delved too deeply into the world of over-the-top luxury. However, the moment the Volvo S90 hit dealerships a few years ago, it became pretty clear that the automaker had plans to change those perceptions. With its coupe-like shape, sporty design elements, high-quality interior materials, and myriad modern technologies, it really was a game changer for Volvo in general.
Now, we've been given a glimpse into what the Volvo S90 could be since the automaker is prepping an ultra-luxe version of the car for markets overseas. So far there's no word that something similar will be made here in the States, but it's certainly not impossible. Based on the list of features, we certainly hope it gets a chance here, as the high-end Volvo S90 will include the following:
In place of a front seat is a storage compartment for shoes or other such stowables.
A pop-up tablet can automatically fold up from that space, as well, and combined with the in-car WiFi it could be every bit as comfortable as flying first class.
A fold out lap-desk can hold a laptop, paperwork or even a wireless keyboard to control the pop-up tablet.
Between the two rear seats is a mini-fridge that stores a couple bottles of champagne and two handmade crystal glasses made by Swedish glassmaker Orrefors.
Indianapolis, IN Volvo
fans can't help but love features like this, and as your Volvo dealership serving Zionsville, IN, we certainly hope they all find their way to the U.S. version of the Volvo S90 sometime soon. If nothing else, it proves just how luxurious a brand Volvo can be!