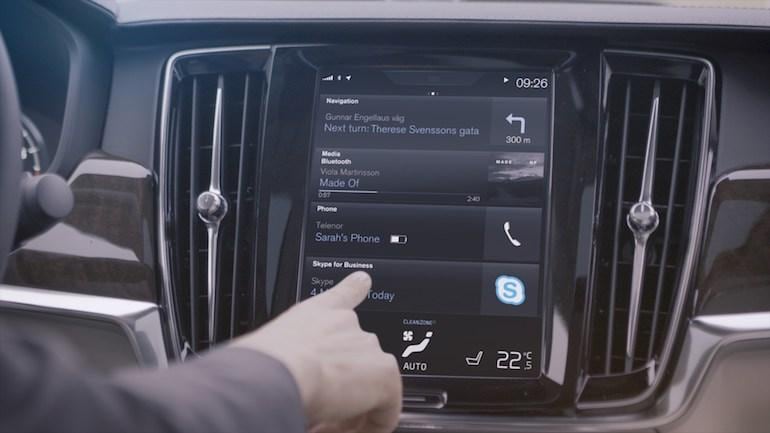 Connectivity in automobiles is an increasingly important thing for drivers here in Indianapolis, IN. Cell phones were the start of all that, and then Bluetooth connectivity made it possible to make the most of those cell phones while inside Volvo automobiles. Today, with infotainment systems allowing voice-activated use of apps while behind the wheel, automobiles can do more in terms of connectivity than they ever have.
Vehicles available at your friendly neighborhood
Volvo dealership serving Carmel, IN
are getting even better in this regard, particularly as the 90 Series cars integrate Skype for Business, one of the most useful interactive tools that businesses currently use.
"We've all been there. Sitting in the car trying to join a conference call. You either fumble with or drop your phone while trying to connect or you forget the long pin code to join. It's not the best way to start an important call in the car. On top of all that your attention is not where it should be – on the road. With the addition of Skype for Business all that goes away," said Anders Tylman-Mikiewicz Vice President Consumer Connectivity Services at Volvo Car Group.
Using the service is just as easy as making standard phone calls, as the infotainment system pulls in your Skype for Business account, including all contacts, appointments, and meetings, and then all of the services provided by the software on a computer import into your vehicle. Cars like the
2017 Volvo XC90
will start carrying the service soon, so if you've got questions about how it all works, just call or stop by Tom Wood Volvo any time and we'll be happy to take care of your queries. Either way, prepare to be more connected behind the wheel of your Volvo vehicle than you've ever been!