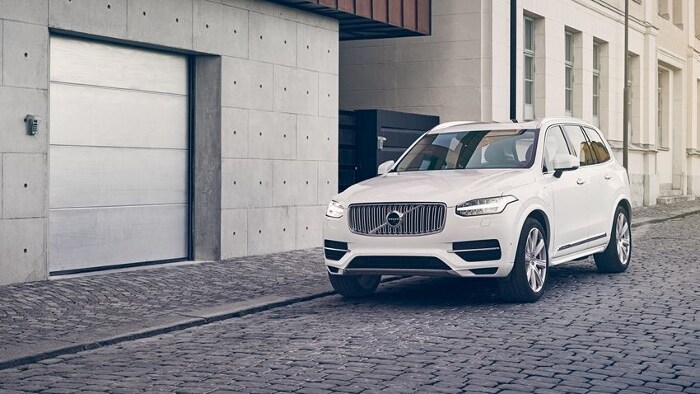 While there aren't a lot of models featuring them just yet, the Volvo Drive-E powertrains are expected to completely revolutionize the way that Indianapolis, IN customers view the environmental friendliness of Volvo automobiles. Everything from the materials used in Volvo autos to the manufacturing process to the vehicles themselves have green tech in mind, and the
2017 Volvo XC90
T8 Twin Engine plug-in hybrid is a terrific example of the strides this Drive-E technology has helped the automaker make.
In fact, the Drive-E range includes some of the most powerful four-cylinder engines in the industry today. In using supercharging and turbocharging, these models are able to generate more power from smaller, more efficient engines, keeping the vehicle responsive on the road while being friendly at the pump. The aforementioned Volvo XC90, for example, can boost from 0-to-62 mph in just 5.9 seconds, so there's no compromise in power despite the greener engine.
That clean efficiency means a lot things, not the least of which is the impact on your wallet. More miles per gallon means fewer trips to the gas station, so between keeping that money in your pocket where it belongs and making sure the vehicles still are incredibly fun to drive, it's no wonder that this Drive-E tech has been so lauded and adored by
Indianapolis Volvo
drivers so far.
If you'd like to see what makes this vehicle so special, stop by Tom Wood Volvo any time and we'll be happy to get you behind the wheel of the 2017 Volvo XC90 for a test drive. By experiencing it up close, we hope you'll see just how fun a fuel-efficient vehicle can be to drive and, if you're lucky, to own.