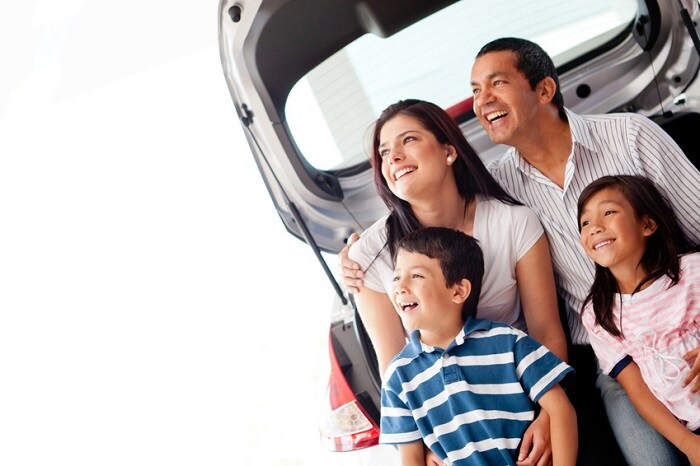 Now that August has rolled around, it's time for many parents located near our Indianapolis, IN Volvo dealership to start making preparations for the upcoming school year. Picking up mandatory school supplies, buying new clothes for the kids, and hunting down that must-have backpack are common tasks on area drivers' to-lists this time of year.
Just like you can't avoid prepping for the school year, there's no reason to put off getting a new Volvo vehicle. If you've noticed that your family has outgrown your current automobile either literally or figuratively, we recommend you consider getting a three-row Volvo SUV like the 2019 Volvo XC90 or the 2019 Volvo XC60.
When you get a look at the new Volvo XC90, you'll like what you see. Available in four trims with three different seating configurations, the 2019 Volvo XC90 is a versatile SUV that's a great pick for families of all sizes.
One of the many things drivers love about this SUV is its semi-autonomous driving capability. This feature can navigate your vehicle through traffic jams with minimal input from you, enabling you to relax a bit behind the wheel. Motorists also appreciate the SUV's advanced safety features, which include adaptive cruise control and a blind spot monitor that has a rear cross-traffic alert, among others.
Some drivers who need three rows of seats express their nervousness about driving a larger SUV on crowded city streets when they visit our Volvo dealership near Brownsburg, IN. In those cases, we recommend they look at the midsize Volvo XC60. Despite being smaller than the Volvo XC90, the well-equipped 2019 Volvo XC60 still has plenty of room for second- and third-row passengers to stretch out.
To give your family members all the in-cabin room they'll need to make it through the upcoming school year, buy or lease a three-row SUV from Tom Wood Volvo today.