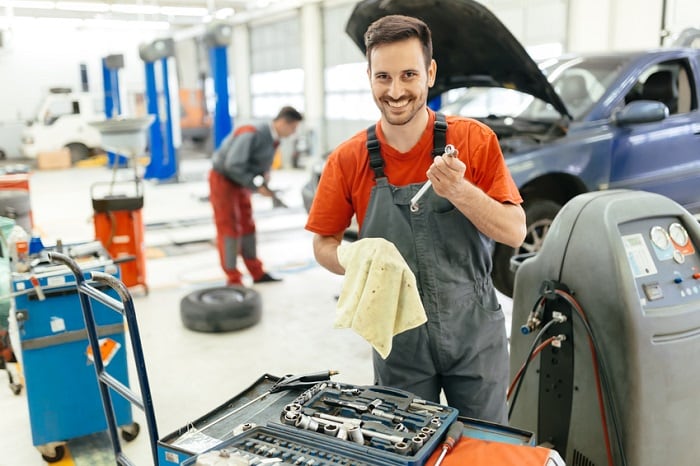 When your vehicle needs service, you may find yourself wondering, "Is there a Volvo dealer near me who can help me save on the work my automobile needs?" If you're located close to our Indianapolis, IN Volvo dealership, you'll be happy to learn that we offer specials that can help you save money on services performed in our Volvo service center.
We know—brake repairs always seem affordable until you realize the quoted price is per axle. That's when reality hits and you realize getting your brakes worked on can get expensive quickly. If your brakes need work, you'll be relieved to know that we currently have two brake specials listed on our website.
Both of our brake specials are good through December 31, 2019. With our first deal, you can save 20% on a four-wheel brake job. Our other brake special enables drivers to save 10% on a two-wheel brake job.
If your car needs some work and you need new wipers, you'll love our next Volvo service special. When you bring your car into our Volvo service center near Brownsville, IN and your bill is $500 or more, we'll install a free set of windshield wipers for you. That's a $50 value! Like our other service specials, this deal is good through the end of this year.
To cash in on any of our current Volvo service specials, you have to present the coupon you want to redeem. To do that, click the Service & Parts tab at the top of this page, select Service Specials, and then print the coupon you want to use.
Whether you drive a 2019 Volvo XC90 or another Volvo model, you can save on service at our Volvo service center. Contact Tom Wood Volvo to schedule a service appointment now.