Volvo Cars has engineered a unique solution to integrate self-driving cars into real world traffic with people in the driver's seat. The 'Drive Me' project, entering its second year, aims to put 100 self-driving cars in the hands of customers around Gothenburg, Sweden by 2017. This public pilot is part of Volvo's long-term plan to achieve sustainable mobility and ensure a crash-free future.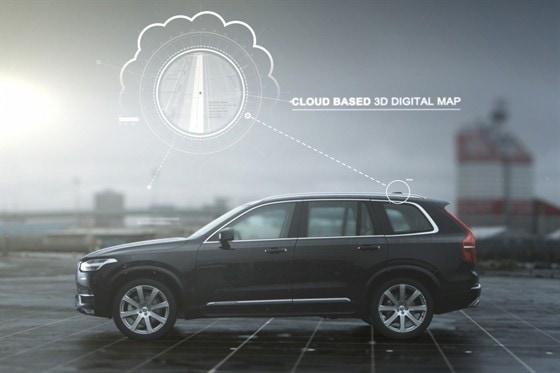 One of the main challenges Volvo faced was designing an autopilot system that was robust enough for serious traffic situations as well as any technical situations that may arise. Volvo's Autopilot system is designed to be reliable enough to handle avoiding a fender-bender or worse while in autonomous mode, but is still affordable and accessible for the average driver.
Many redundant systems have been implemented to ensure that the autonomous program can handle the task of daily driving. For instance, the probability of a brake failure is very slim, but Volvo's Autopilot system is designed to be able to bring the car to a full stop even if the brake pedal isn't working. The car can even come to a stop in a safe area if it senses that the 'passenger' is incapacitated. One of the ideas behind the Autopilot system was to create a worry-free feel and a sense of trust.
Dr. Peter Mertens, Senior Vice President of Research and Development of Volvo Car Group, stated in an online press conference, "Autonomous driving will fundamentally change the way we look at driving."
By creating an autonomous mode during driving, Dr. Mertens sees that drivers can now spend the time they lose driving and use it to catch up with others or optimize time for work. The whole system is similar to the airline industry; you drive when you need to and use the autopilot system when you don't.
For more information on the technical aspects of Volvo's program, click here.
Volvo's Autopilot system is still years away from hitting the mainstream, but safety and security are available today. Stop in to Tom Wood Volvo to see for yourself!