Tom Wood Automotive recognizes that all businesses can have a direct or indirect impact on their local, regional, and global environment. As a result Tom Wood has developed a green policy in order to minimize our environmental impact.
Recycling
All Tom Wood employees and patrons are encouraged to recycle.
Tom Wood Automotive has partnered with
Ray's Trash Service
  in a company-wide recycling program, which includes everything from beverage bottles and cans, office/computer paper, newspapers, magazines, shipping boxes, to scrap metal from our
collision center
.
The recyclable aluminum cans that we collect are then redeemed for refund and the funds are given to a local Indianapolis charity to support children with cancer:
Tatum's Bags of Fun
Efficient Use of Energy
Tom Wood Automotive and our staff use and purchase energy star-compliant hardware whenever possible.
Encourage Conservation
Tom Wood Automotive staff and employees are encouraged to conserve energy whenever possible. Including the installation of motion activated lighting in most areas of our dealerships.
Minimize Waste
The used oil that we reclaim from guests vehicles after oil changes is harvested and stored and later used to heat our dealerships.
Alternative Fuel Vehicles
Tom Wood has partnered with Think Electric Vehicles for contact and distribution of the new 100% electric Think City, and is the sole liaison for Think EV in the mid-west. Tom Wood is also trained and certified for all service and maintenance needs of the Think City and other Think models.
Additional Green Efforts
Installation of Electric Vehicle Recharging stations at all of our dealerships.
Currently working with IPL on a group-wide energy study for further improvements on energy efficiency throughout our multiple locations.
Water Based "Green" paint is used at our collision center.  


Solar Panels installed at our state of the art collision center.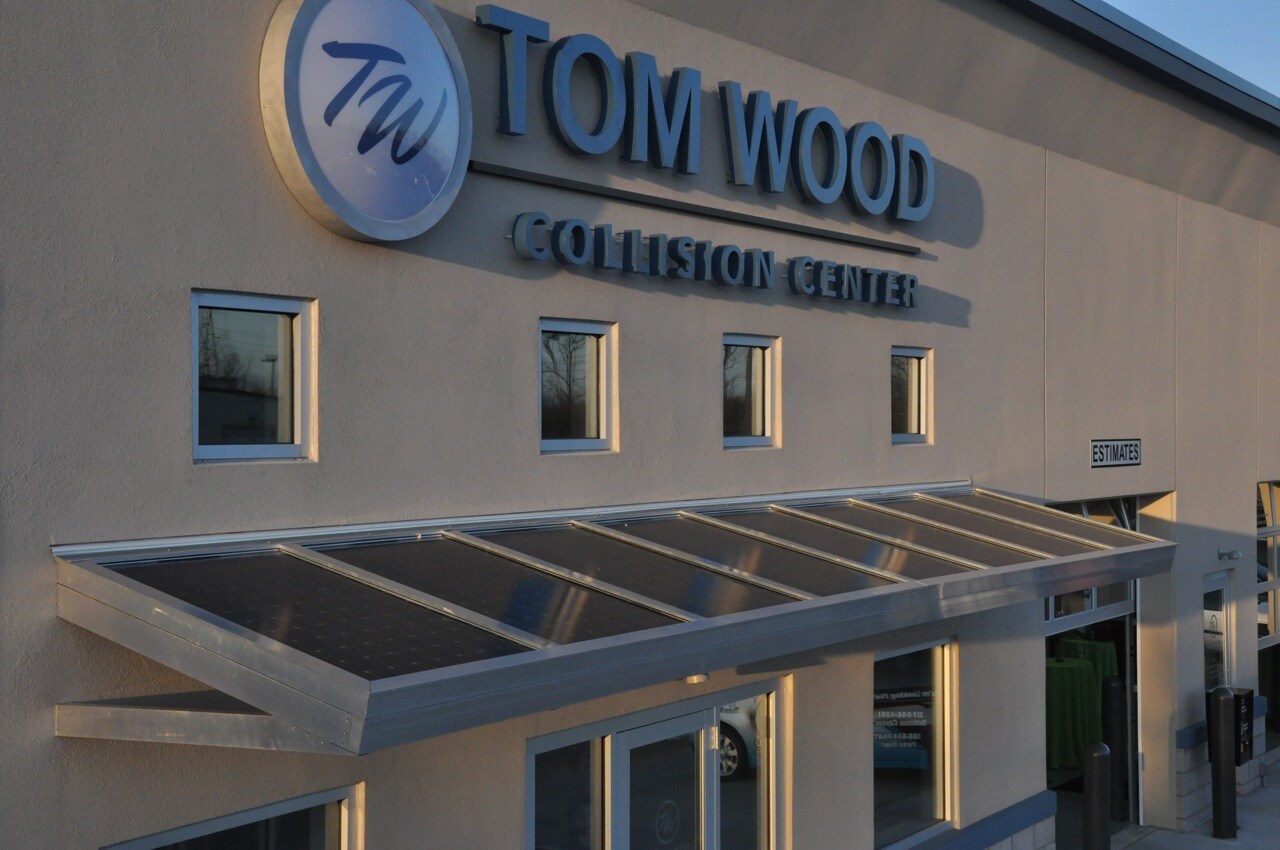 Tom Wood Automotive Group is proud to share our green efforts as we strive to be more environmentally conscious. We care about Indianapolis, regional and global environment as well as the health and safety of our employees, guests, and our future generations.