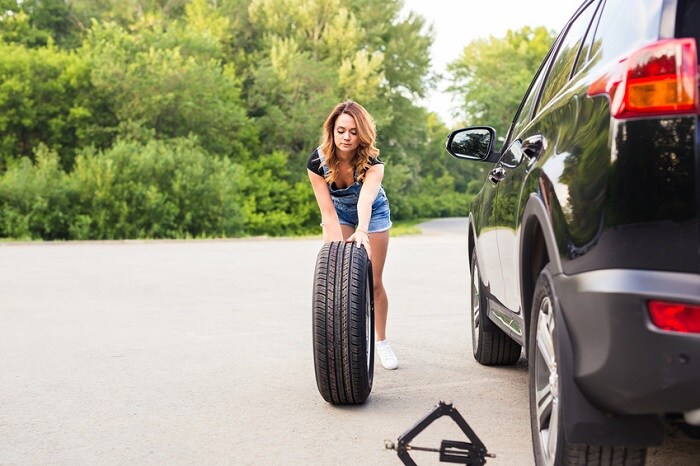 Tom Wood Volvo is the dealership you can rely on for a wide inventory of Volvo cars and SUVs. But we're not just dedicated to putting you behind the wheel of the perfect Volvo vehicle for your needs; we also want to make sure it continues to run smoothly and safely for years to come.
That's why our expert service team is offering tips and tricks for those roadside emergencies, like changing your tires in a pinch. It's easier than it might seem. Start by finding a safe location away from traffic. Shift the car into park and set the emergency brake—this is a very important step. You'll also want to make sure you can put your jack on hard, level ground.
Find your spare tire, jack and lug wrench—it's a good idea to know where these tools are beforehand, and slightly loose the lug nuts, but don't remove them. Use your owner's manual to find the reinforced jacking points and situation your jack. Now would be a good time to chock the wheels on the opposite side of the car.
Lift your car, remove and carefully store the lug nuts, and then switch out the flat for the spare, with the valve stem facing outwards. Hand screw the lug nuts back on and then tighten them a little, but not too much, with the wrench. Lower the jack and tighten again. Once the tire is back on the ground, tighten them one last time, either every other or in opposing pairs.
You're good to go! Now would be a great time to come on down to Tom Wood Volvo, your Volvo dealership, to visit our service center. We're make sure your alignment is good, your tires are filled up and you have a spare you can trust in case you need it. Visit us at 4620 East 96th Street in Indianapolis for peace of mind today.